We are a purely Czech company built up over 30 years. And we are proud of it.
Why us
We are the leader in our field
Number one in inspecting and securing vehicles in Czechia.
Over 1,000,000 vehicles inspected annually
We detect problematic used cars and thus save our customers millions of CZK on a daily basis.
Over 400,000 vehicles secured
Our vehicle security systems are the most widely used in Czechia.
Over 750,000 satisfied customers
Our services are used both by businesses and by the general public.
About us
We are a Czech company founded in 1991 by Martin Pajer, who continues to successfully run the firm up until today.
We focus on inspecting and providing security for all types of vehicles. We provide our services to end customers and business partners, including dealers of used cars, importers and insurance companies.
Our main services include online verification of vehicle history using VIN codes in the AUTOTRACER system. Our system contains over 1 billion vehicle records, making it the largest database of its kind in Central Europe.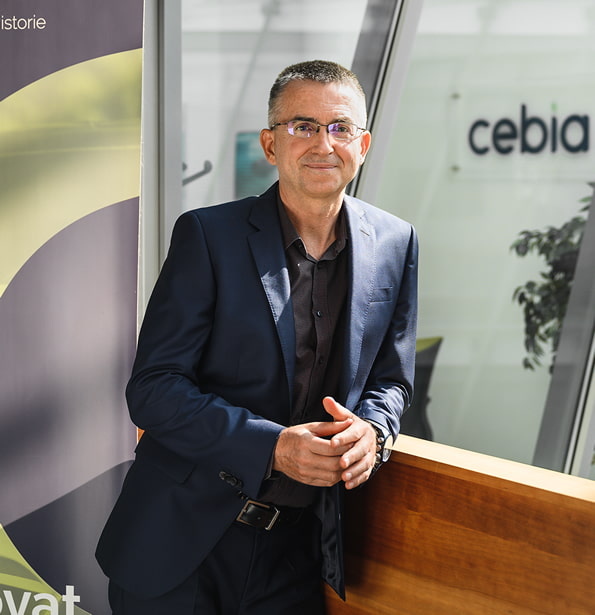 History of the company
Entry into foreign markets and vehicle homologation
Cebia enters the Romanian and Slovakian markets with vehicle history checks and starts to offer homologation, vehicle technical descriptions and statements for registration authorities to BMW, MINI and Rolls-Royce customers in the Czech Republic.
Cebia becomes part of the EAG holding
Cebia becomes part of the EAG holding company belonging to the Czech investment group Portiva. The new owner intends to invest extensively in the development of Cebia and thus significantly strengthen its position on the Czech market and abroad.
29 years on the market and new services
Cebia celebrates 29 years on the market. To mark the occasion we launch an entirely new website and offer our customers two new services: Execution control and Vehicle Valuation.
Launch of the Carolina mobile application
As a gift to all motorists we launch our own Carolina mobile application. Users can use it to record vehicle information, service records, monitor costs and much more. Moreover, they can also appraise their own vehicle free of charge.
Development of our own tool to appraise vehicles
For our business partners we create CebiCat GT, a unique tool to appraise vehicles based on the VIN code. Thanks to enormous amount of car market data the tool is quite accurate and is quickly adopted by insurance companies, leasing companies, court experts and car dealers.
Most widespread vehicle security in the CR
Over 300,000 vehicles now have glass marked with our sandblasting or etching. This makes the marking of car windows the most widespread security in the Czech Republic.
Launch of cooperation with advertising websites
We begin working with Seznam, together enabling users on the Sauto.cz website to insert the results of online Cebia REPORTS directly in ads. We also begin working in the same way with other major websites.
Introduction of our own satellite security system
Popular car glass sandblasting is supplemented with vehicle GPS satellite security systems. The service is soon highly sought after by regular drivers as well as insurance companies which offer it to their customers.
Launch of the AUTOTRACER service
We launch a revolutionary online service to check the history of vehicles, AUTOTRACER. This is a reaction to the high concentration of used cars with odometers that have been rolled back. The AUTOTRACER system gathers data on vehicles from dozens of sources in the CR and abroad.
Launch of the VINFOTO service
We launch the VINFOTO service - accurate photographic documentation of the actual condition of the vehicle when the insurance policy is taken out. The documentation is used by insurance companies for the purpose of settling insurance claims.
Launch of the VINTEST service
Due to the increasing amount of fraud involving falsification of vehicle origin and originality we introduce the VINTEST service, a physical inspection of vehicle identifiers (VIN stamps, manufacturing plates, etc.). We also start building the ICARIS database of vehicle identifiers, which is utilized by court experts and the police.
The beginning of vehicle inspections
With the growing number of imports of foreign used cars to the CR comes a new type of criminal enterprise - falsifying the origin of vehicles. We quickly respond and create OCIS, an international system for exchanging data on stolen vehicles, and PROVIN, a service to individually verify the origin of vehicles from abroad. This marks the beginning of our successful fight against used car fraud.
First successes in providing vehicle security
Sandblasting automobile glass has become very popular and we now have 500 partners who offer the service throughout the CR.
Founding of the company in Prague
Three classmates at the Czech Technical University Martin Pajer, Martin Krejčík and Ivo Kožušník founded the Cebia Company. They originally wanted to do business in the IT sector, but ultimately took seized an opportunity to introduce a simple way of securing vehicles - sandblasting automobile glass. All three continue to work at the company to this day.
Our partners
We work with over 2,000 partners in the Czech Republic and abroad. These include leasing companies, financial institutions and insurers, as well as vehicle manufacturers and dealers or service stations.
For media
Barbora Minksová
Marketing and communication manager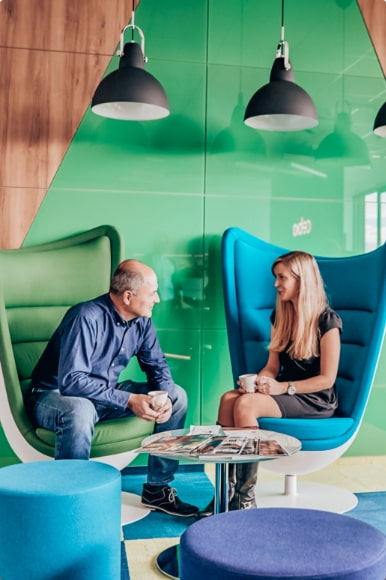 We are always looking for motivated people to join our team. Are you passionate about automotive?
Then get in touch!