Company headquarters
Cebia, spol. s r.o.
Brumlovka, Alpha building
Vyskočilova 1461/2a
140 00 Praha 4
Where to park?
Open on weekdays from 8 am to 4:30 pm
Billing information
IČ 18628443
VAT ID (DIČ) CZ18628443
Banking contact

123-3666970277/0100 KB


478430763/0300 ČSOB
Kept by the Prague Municipal Court, file number C 4057, of September 13th, 1991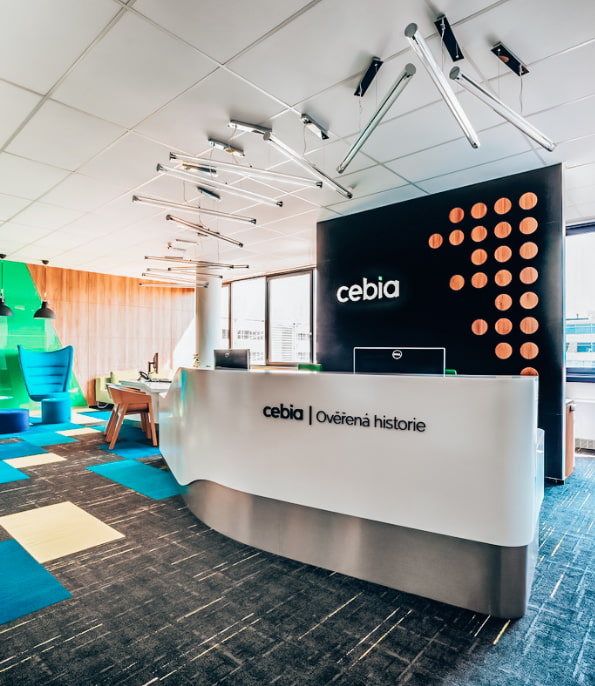 For media
Barbora Minksová
Marketing and communication manager
Getting to Cebia
How to get to us by car
The parking lot for customers and our workshop are located in the underground car park of the Alpha building, the entrance to which is accessible from the public car park in Za Brumlovkou Street. When entering the car park, drive to the barrier, the camera will load your license plate and the barrier will lift automatically.

Then you have to drive the entire length of the car park and at the end turn right into the underground car park of the Alpha building. Ring us before entering and we will let you in, where our technician will take care of you.

Show map


If the technician is not present, please park the vehicle in the reserved Cebia parking lot right next to the workshop, or in parking space number 138 or 139. Then take the elevator to the first floor, where you will receive a visitor's card at reception and advise you on how to get to our offices.
Claims and complaints
Claims and complaints are a valuable source of motivation for us to improve our services. Contact us via the contact form above or:
We handle claims within 14 days of receiving them and will notify you of the outcome.